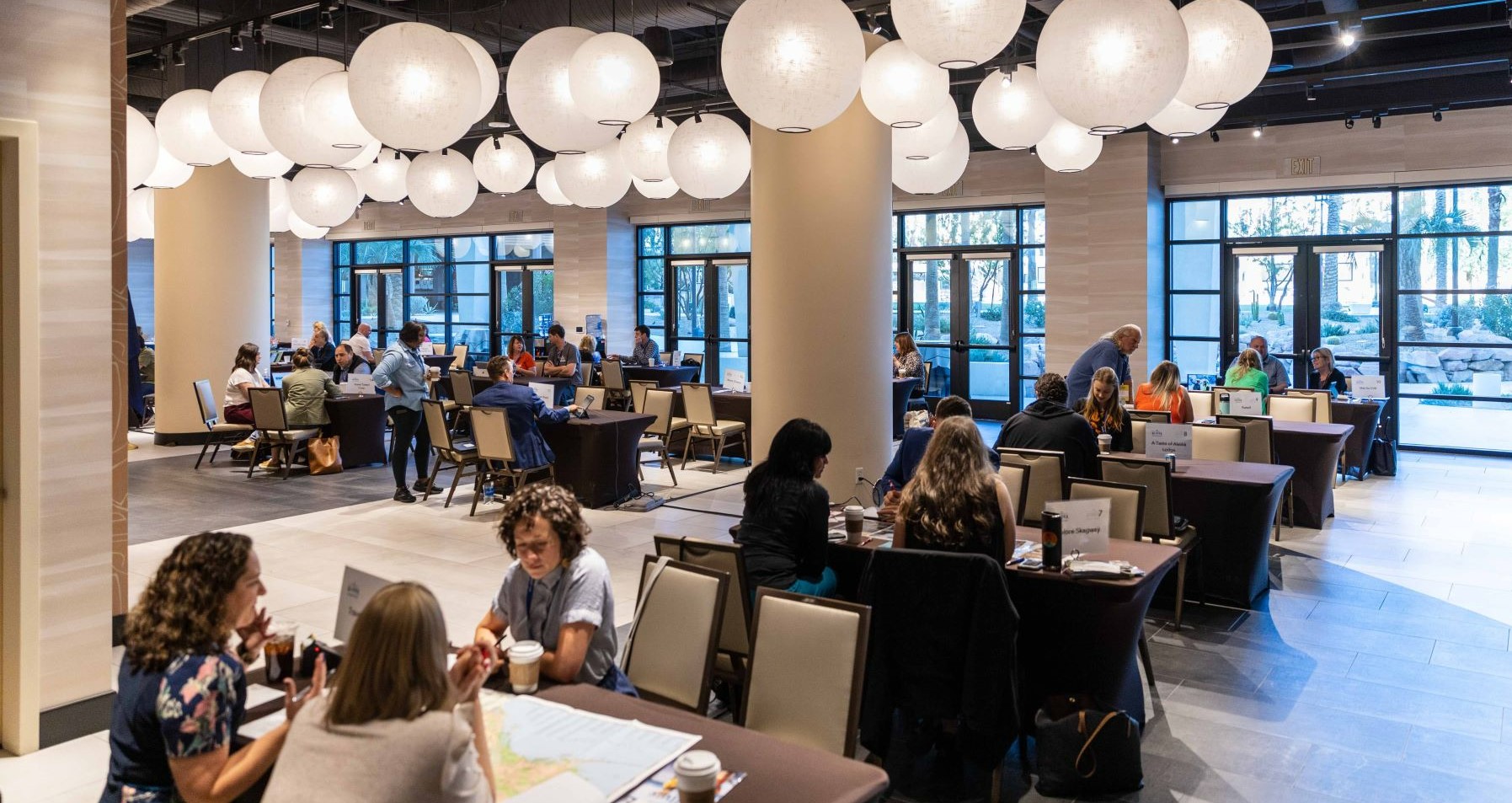 Alaska Media Road Show
Mark your calendar for the 20th annual Alaska Media Road Show, November 4 – 6, 2023 in Las Vegas, NV. This is your opportunity to make lasting media contacts and increase your editorial coverage. The event will be held at The Virgin Hotel Las Vegas, a fantastic setting to interact with some of the most influential travel media in the United States and Canada.
REGISTRATION OPENS: Thursday, June 15, 2023
REGISTRATION DEADLINE: September 18, 2023 (first come, first serve to first 33 partners)
COST: $4,000 per partner; $2,250 for second attendee
REGISTRATION INCLUDES:
A day of pre-scheduled appointments with key media contacts. You will be able to review the media profiles and request pre-scheduled appointments with specific media prior to the event.
A Partner Professional Development Session tailored to current travel trends and topics of interest.
An Alaska Delegate Caucus where you'll meet fellow tourism partners and learn about the topics they will be sharing with media contacts.
Opening Reception, Closing Reception, and numerous social events for networking with tourism partners and media outside of scheduled meetings.
Breakfast, luncheon, afternoon refreshments, and evening events for additional networking opportunities.
REGISTRATION INFORMATION:
Registration opens June 15 and is limited to 33 Alaska tourism partners. Please note: upon paying for your registration for Alaska Media Road Show in your Travel Alaska Partner Admin, you will receive a confirmation email specific to you that will contain the link and password to register for the event and complete your profile.
LODGING:
Lodging is not included in the registration, and an event rate has been secured at $179 + tax and $35 resort fee for all partners. The link to book the hotel will be provided once you register.
SPONSORSHIP OPPORTUNITIES:
Want to increase your brand awareness at the Alaska Media Road Show? Can't attend in person, but you still want to be involved in the event? Register for a sponsorship opportunity! Please contact Skye Hostetler for detailed information on sponsorship opportunities.
QUESTIONS?
Please contact Skye Hostetler with any Alaska Media Road Show questions.
DEADLINE: TBD
COST: $4,000 per partner