Resources & Opportunities
Alaska Travel Industry Association members and non-members alike can take advantage of our resources and opportunities, including Travel Safe guidance, industry research, education opportunities, scholarships, and more.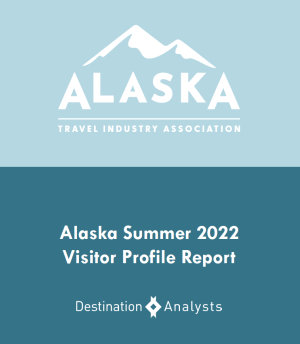 Learn more about our resources, including Travel Safe guidelines, toolkits, and our industry research dashboard.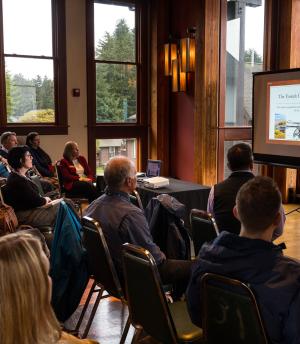 Take advantage of opportunities available through ATIA, including Adventure Green Alaska, educational opportunities, RFQs, and more.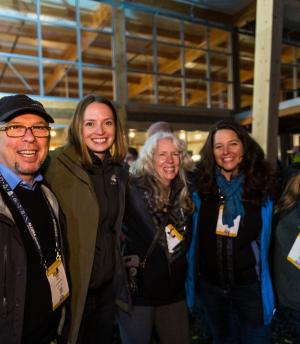 Becoming a member of ATIA opens opportunities to benefit and grow your business or organization and strengthens the industry as a whole.
Start a new adventure today! Browse our list of Alaska tourism jobs currently accepting applications. Find information on seasonal and year-round jobs throughout the state, including food service, operations, sales, administration, summer jobs for students and teens, outdoor jobs, and so much more.
Alaska Travel Industry Association
Monday 5th of June 2023
Attention all members and partners in Kodiak, Seward, and Juneau! We are conducting a summer photo/video shoot in the So
Alaska Travel Industry Association
Friday 2nd of June 2023
ATIA Annual Convention & Trade Show registration is now open! Join us for Alaska's largest annual gathering of tourism
Alaska Travel Industry Association
Wednesday 31st of May 2023
Calling all Alaska photographers! ATIA is looking for a photographer for our Annual Convention & Trade Show in Fairbanks
Alaska Travel Industry Association
Tuesday 30th of May 2023
Welcome to the best job on earth. If you work in Alaska's tourism industry, ATIA has a quick half-day program to train
Alaska Travel Industry Association
Friday 26th of May 2023
ATIA's Annual Convention & Trade Show will be October 24 - 26 in Fairbanks. Keep an eye out for information next week re
Alaska Travel Industry Association
Thursday 25th of May 2023
Did you miss today's webinar on Earth Sciences for Tour Guides? Click the link below to view the webinar recording and s
Alaska Travel Industry Association
Thursday 25th of May 2023
We had a blast at IPW this week in San Antonio! Thanks to the Alaska delegation for representing out great state! This
Alaska Travel Industry Association
Wednesday 24th of May 2023
The ATIA Foundation is excited to announce that we have awarded $53,500 in scholarships to students across Alaska throug
Alaska Travel Industry Association
Tuesday 23rd of May 2023
The next round of Adventure Green Alaska certification applications are due next Wednesday, May 31! Why should you becom
Alaska Travel Industry Association
Monday 22nd of May 2023
Join us this Thursday, May 25 from 1:30-2:30pm for our next webinar: "Earth Science for Tour Guides." Three experts will
Alaska Travel Industry Association
Monday 22nd of May 2023
Will your customers recommend your business? One great employee can turn your customers' vacation into the trip of a l
Alaska Travel Industry Association
Tuesday 16th of May 2023
Do you know someone who has gone above and beyond to serve Alaska's visitor's and the tourism industry? Nominate them fo
Alaska Travel Industry Association
Monday 15th of May 2023
We are so pleased to announce that Jillian Simpson is the next president and CEO of the Alaska Travel Industry Associati
Alaska Travel Industry Association
Friday 12th of May 2023
Tomorrow is the last day of National Travel & Tourism Week, and we wanted to share these final stats from U.S. Travel As
Alaska Travel Industry Association
Friday 12th of May 2023
ATIA Partners & Members: our 10% off earlybird discount for Travel Alaska Vacation Planner ad sales has been extended to
Alaska Travel Industry Association
Wednesday 10th of May 2023
Travel fuels every industry. This week is National Travel & Tourism week - check out the U.S. Travel Association's fact