ATIA Annual Convention & Trade Show
2023 ATIA ANNUAL CONVENTION & TRADE SHOW: "AURORA NIGHT LIVE"
October 24 - 26, 2023
Fairbanks, Alaska
 
The ATIA Annual Convention & Trade Show is Alaska's largest annual gathering of tourism professionals. Network with tourism businesses – including tour operators, wholesalers, vendors, destination marketing organizations, and elected officials – while learning the latest travel industry best practices and business skills. 
Each year, ATIA recognizes individuals and organizations who have gone above and beyond to serve Alaska's visitors and the tourism industry at the Awards Banquet held at our Annual Convention & Trade Show. View the full list of past awards recipients here. 
We can't wait to see you again at the 2023 Annual Convention & Trade Show in Fairbanks! Registration will open early June. 
Image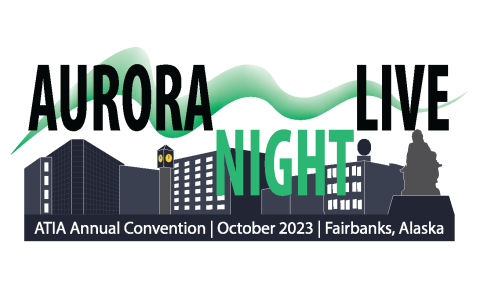 Becoming a member of ATIA opens opportunities to benefit and grow your business or organization and strengthens the industry as a whole. Tourism is a top economic force for Alaska and by joining the broad-based membership of ATIA, you help ensure our industry continues to generate jobs and revenue while providing a thriving future for Alaska.