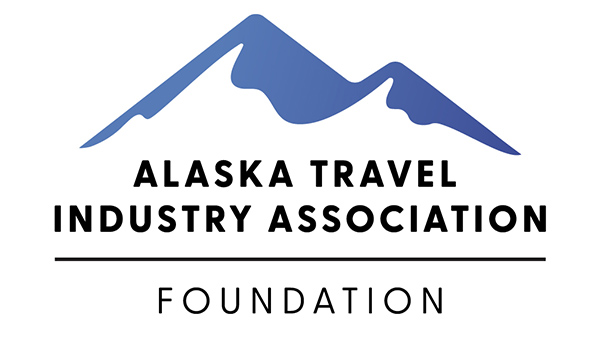 The Alaska Travel Industry Association (ATIA) Foundation's mission is to assist Alaskans desiring to further their education in the travel industry. As a non-profit 501(c)3 charitable organization, the Foundation supports programs that educate and enhance the quality of Alaska's visitor industry, educates the general public regarding tourism, and invests in Alaskans to ensure the quality of people employed in Alaska's visitor industry through scholarships and support for community events. Funds are raised through annual events and donations from supporting individuals.
Learn more about ATIA Foundation Scholarships.
For questions regarding the Foundation or scholarships please email [email protected].
2022 – 2023 ATIA Foundation Board of Directors
  
Kory Eberhardt, A Taste of Alaska Lodge – Chair
Kelly Bender, Lazy Otter Charters – Vice Chair
Aimee Williams, Discover Kodiak – Secretary/Treasurer
Lilly Kelly, Visit Anchorage
Craig Jennison, TEMSCO Helicopters – Ex-Officio (ATIA Board Chair)
Jillian Simpson, Ex-Officio (ATIA President/CEO)
ATIA Foundation Scholarships
The ATIA Foundation offers Student Scholarships for high school and college students pursuing a career in education, along with Professional Development scholarships for individuals currently employed in a travel-related business. Learn more about applying for these scholarships.