SALA Healthcare Alternative
ATIA is partnering with the Small Association Leadership Alliance (SALA) to offer ATIA members access to SALA's healthcare alternative solution. This creative program is a proven insurance alternative that provides a customized, comprehensive, and affordable option for healthcare.
The program includes multiple components that offer options for preventative care, prescription drugs, telemedicine, and cost sharing for larger, unforeseen medical expenses. Members have the flexibility to customize their healthcare, while providing an affordable solution. Components include:
Apex Preventative Care Plan that best fits your needs, family, and budget (2 Choices)
Add-on a Sedera membership for medical cost sharing to be used for accidents, illness, and unforeseen medical needs. (5 IUAs to choose from)
Take advantage of Teladoc telemedicine for increased savings and services (included with Sedera membership)
The comfort of 2nd.MD to ensure you and your family receive the most up-to-date medical treatment available (included with Sedera membership)
This benefit is only available to current ATIA members and their employees. Join ATIA today, watch a recording of the SALA presentation, or sign into ATIA's Member Hub for more information on how to apply.
Not already an ATIA member? Contact us today!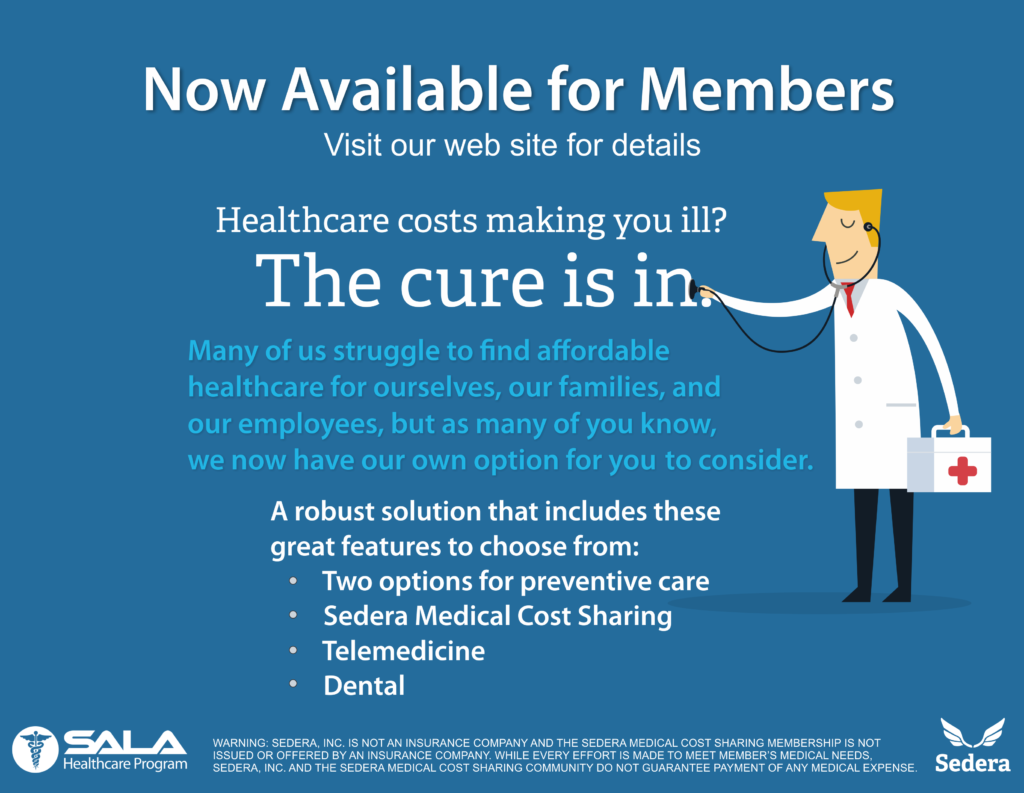 Becoming a member of ATIA opens opportunities to benefit and grow your business or organization and strengthens the industry as a whole. Tourism is a top economic force for Alaska and by joining the broad-based membership of ATIA, you help ensure our industry continues to generate jobs and revenue while providing a thriving future for Alaska.