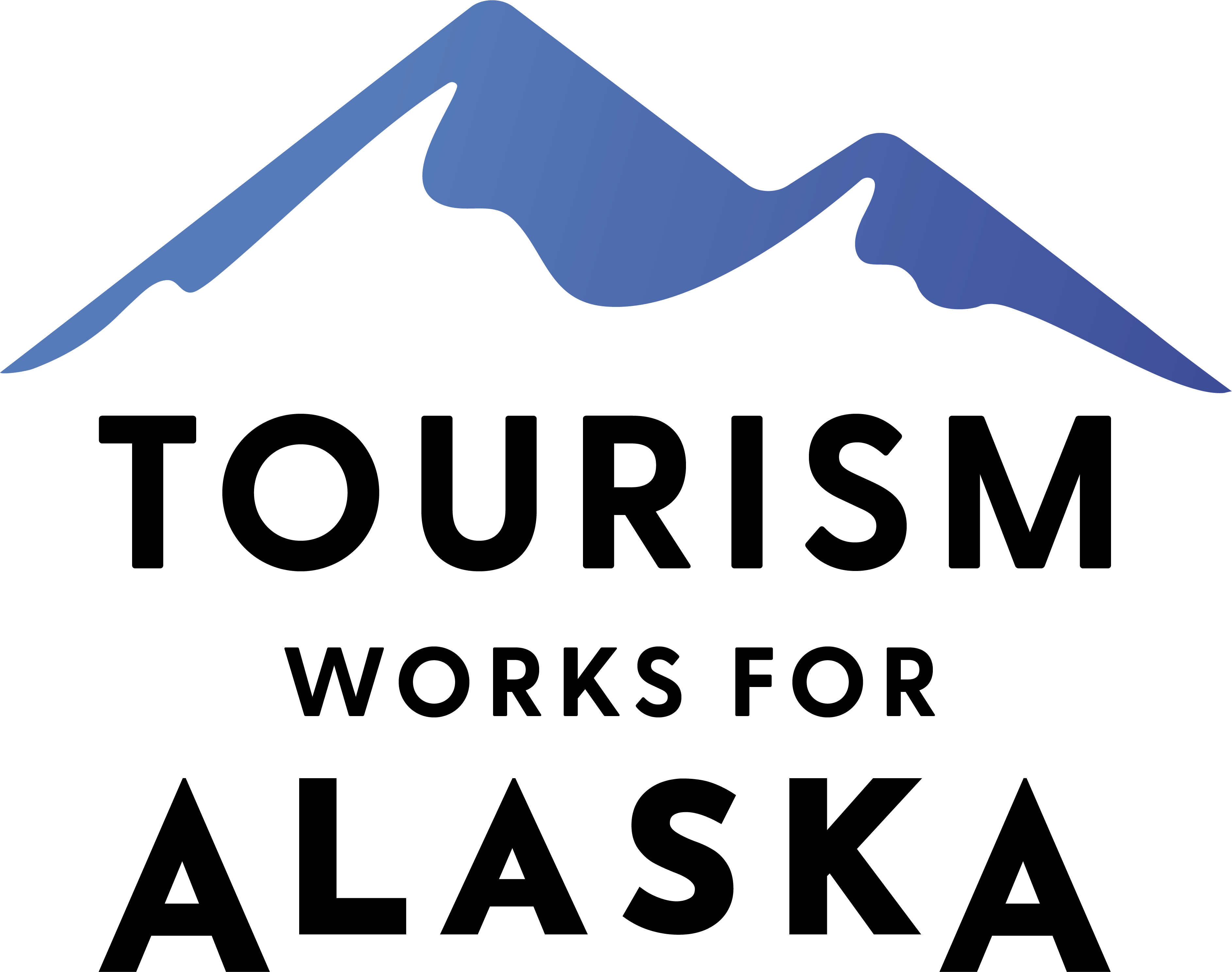 Did you know…Tourism in Alaska generated $5.6 billion in total economic output last year, including $3.9 billion in direct spending? Or that Alaska competes with other states and countries as a year-round destination, attracting travelers to experience our wildlife, glaciers, northern lights, culture, cuisine, and hospitality? Learn more about how Tourism Works for Alaska below.
The Alaska Travel Industry Association (ATIA) works tirelessly to provide marketing resources, education opportunities, and statewide advocacy to promote the Alaska tourism industry as one of the state's major economic forces. ATIA's Tourism Works for Alaska initiative promotes the importance of tourism to our businesses and our communities.
Tourism Impacts
Alaska's tourism industry is a renewable natural resource and a major contributor to Alaska's economy. Explore ATIA's collection of visitor industry research and see some highlights below:
Tourism is a renewable resource.
2.7 million visitors came to Alaska between May of 2022 and April of 2023.
Visitor spending increased 40% from 2016 to 2022.
Travelers spend an average of 8.5 nights in the state.
Tourism is responsible for $3.9 billion in direct spending in 2022-23.
Tourism is responsible for $5.6 billion in total economic impact to Alaska in 2022-23.
43,661 jobs were supported by the tourism industry in 2022-23 (Tourism Impact Report) out of 350,000 total statewide jobs (AK Monthly Employment Statistics), or 1 in 8 jobs.
$1.4 billion was spent on payroll in Alaska's tourism industry last year.
Tourism marketing investments keep Alaska top-of-mind among travelers considering competing destinations around the world.
Thank you to the Tourism Works for Alaska sponsors:
Becoming a member of ATIA opens opportunities to benefit and grow your business or organization and strengthens the industry as a whole. Tourism is a top economic force for Alaska and by joining the broad-based membership of ATIA, you help ensure our industry continues to generate jobs and revenue while providing a thriving future for Alaska.