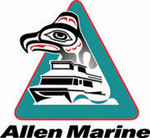 Allen Marine Tours
Office Manager
Job Description
Job description
Office Manager
ESSENTIAL DUTIES & RESPONSIBILITIES
- Supervise administrative staff, including money counting personnel, reservations staff, and guest shuttle drivers.
- Oversee daily office operations are being completed, including but not limited to: money counting and daily sales reports, maintaining petty cash and division's check book register, issuing crew per diem, uniform inventory, distributing passenger manifest, creating shuttle driving schedules, etc.
- Assist with collection of credit card receipts and coding
- Assure all company invoices are coded and submitted in timely manner
- Create and submit purchase orders
- Create and maintain department budget. Report budget overages to corporate office.
- Manage office supplies, inventory and place orders as necessary.
- Perform receptionist duties: greet visitors and answer and direct phone calls on multi-line handset.
- Assist with coordinating crew travel and accommodations
- Assure all coding and accounting is submitted in a timely manner
- Maintain a training manual for department's personnel
- Set independent sales goals initiatives and implement training
- Maintain vehicle log
MINIMUM QUALIFICATIONS
- Strong written and verbal communication skills to produce reports, assign tasks, accept instructions, among other tasks
- Knowledge of Fare Harbor, Clover, Expensify, Stampli and Sage preferred
- Must be proficient in Microsoft Office products
- Organization and ability to multitask to complete a wide variety of tasks
- Strong interpersonal skills
- Attention to detail to ensure tasks are completed thoroughly and correctly
- Valid driver's license required
- Associates degree in a related field or equivalent 3 years' experience in related business
- Bookkeeping and money counting experience
- Must be willing/able to drive a 12 passenger van
TRAITS AND CHARACTERISTICS
- Positive, personable and professional demeanor
- Strong record of being organized, dependable and punctual
BENEFITS
This is a year-round, full-time position with health care benefits, sick leave, accrued paid time off, and 401K matching
Job Type: Full-time
Salary: $23.00 - $28.00 per hour
Benefits:
401(k) matching
Employee discounts
Employer Paid Health insurance
Paid Time Off
Juneau, AK 99801: Reliably commute or planning to relocate before starting work (Required)
Experience:
Office experience: 1 year (Preferred)
Organizational skills: 1 year (Preferred)
Microsoft Office: 1 year (Required)
Office manager experience: 1 year (Preferred)
License/Certification:
Driver's License (Required)
Contact Info
Listing Closing Date
01 / 31 / 2023
Instructions
Apply here: https://www.coolworks.com/allen-marine-tours/profile