AlaskaHost Customer Service and CulturalHost Trainings are available to ATIA member and non-members alike. The courses are tailored for employees in Alaska's visitor industry, as well as any businesses interested in improving customer service.
AlaskaHost Customer Service Training
AlaskaHost is a statewide customer service training program designed for employees of hospitality and visitor services industry. This half-day program trains participants on how to provide quality customer service for residents and visitors to Alaska and provides foundation of communication and problem solving skills for all service-oriented businesses. Learn more.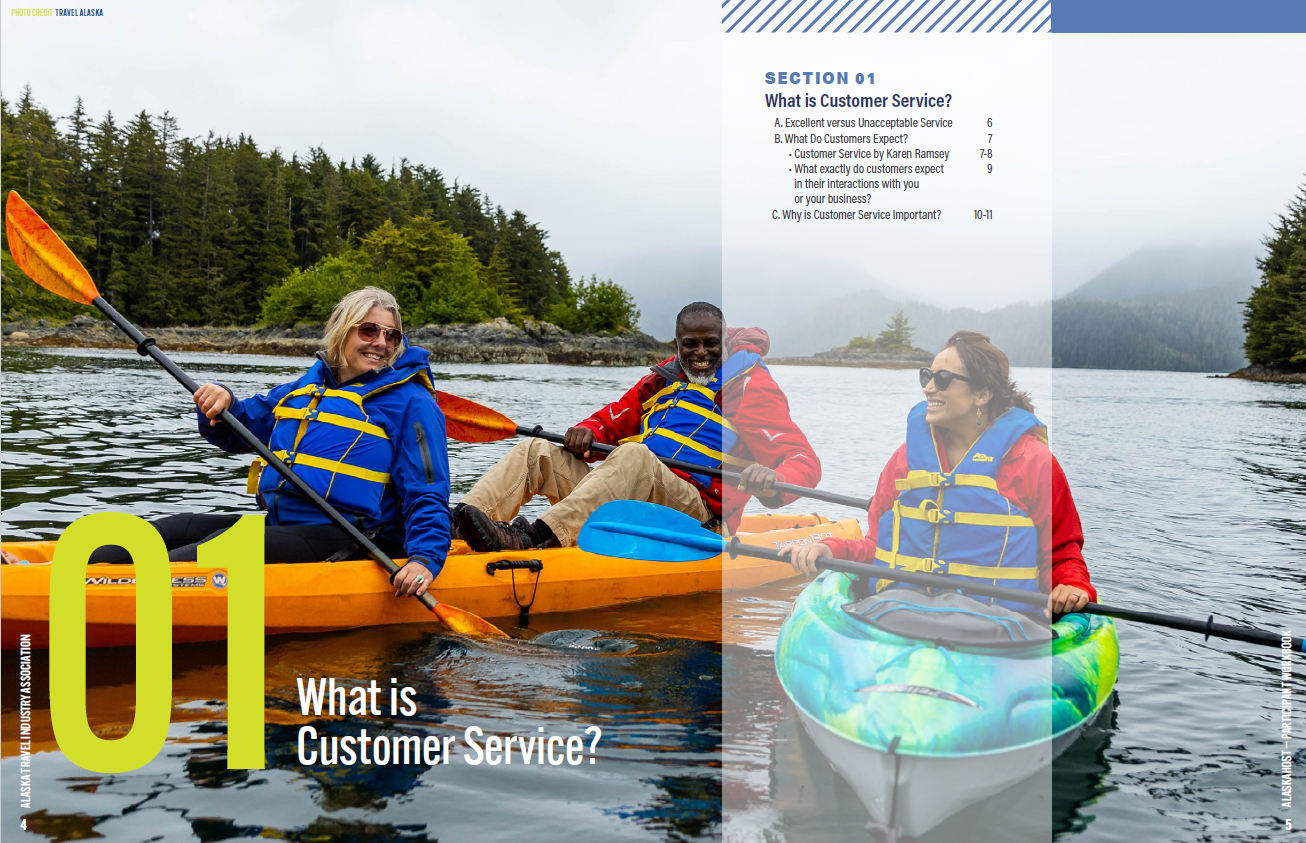 Alaska Native CulturalHost Seminar
The Alaska Native CulturalHost Seminar is a comprehensive training program designed to provide a greater understanding and appreciation of Alaska Native culture for workers within Alaska's hospitality and tourism industry.
If you are interested in these programs or would like to become an AlaskaHost Trainer, contact Tay Clayton, ATIA's Membership Director.