Alaska Tourism Industry Research
Tourism is one of Alaska's major economic forces. In 2019, more than 52,000 Alaskans depended on tourism for their income. Every dollar spent on tourism brings returns to our state and our communities. The below research statistics and materials provide information about Alaska's tourism trends and sector performance. Learn more about how Tourism Works for Alaska.
Research Dashboard
Updated January 2023
WORKFORCE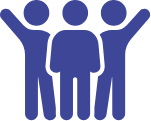 ALASKA UNEMPLOYMENT RATE: 4.4%
Alaska's unemployment rate is 4.4%, the lowest it's been in years. The national rate is 3.4%. Workforce challenges remain in all sectors across the country, compounded by inflation and higher wages affecting higher consumer costs. 
Source: Bureau of Labor Statistics and Bloomberg News
Alaska can expect a full complement of J-1 student visa holders for 2023 due to a variety of State Department measures to ease application procedures.
Source: Intrax
2023 EMPLOYMENT FORECAST: +1,400 jobs
Summer 2023 tourism workforce in leisure and hospitality is projected to gain 1,400 job openings. 
Source: AK Economic Trends, January 2023
AIR TRAVEL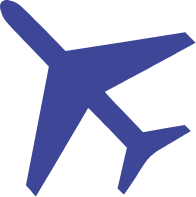 PASSENGER TRAFFIC UP AN AVERAGE OF 20% FROM 2021
Juneau 2022 passenger counts are up 28% from 2021. Anchorage 2022 passenger counts are up 18% from 2021. Fairbanks total passenger numbers YTD through September are up 13% from the same period in 2021 and down 12% from 2019.
Source: Visit Anchorage, Explore Fairbanks, Travel Juneau
LODGING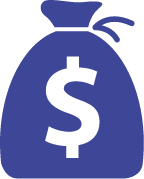 HOTELS UP AT LEAST 34% IN REVENUE
Anchorage hotels in September are reporting a 7% increase in occupancy rates and 34% increase in revenue per available room (RevPAR) to date over 2021. Juneau is seeing a 9.3% increase in occupancy and 36.9% increase in RevPAR over last year. Fairbanks shows an 8.9% increase in occupancy and a 35.7% increase in RevPAR.
Source: Explore Fairbanks, Visit Anchorage, Travel Juneau, Smith Travel Research
CRUISING


SHIPS SAILING ALASKA ITINERARIES UP 74% OCCUPANCY FOR AVAILABLE BERTHS
Passenger numbers are estimated to be around 1.15 million for 2022, though final counts are forthcoming. 2019 saw 1.33 million passengers, and 2021 saw 124,000. The last ship to dock in Juneau was on October 18th.
Source: CLIA-Alaska
TRAVEL ALASKA STATEWIDE MARKETING PROGRAM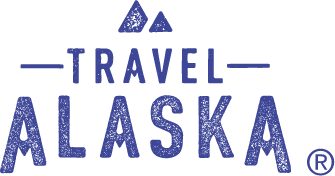 TRAVELALASKA.COM
Since launch in February 2022, the site has received over 2 million sessions, nearly 4 million pageviews, over 46k planner requests, and click-throughs to member profile listings are up 26%. Source: ATIA
MEDIA RELATIONS/ROI TAKEAWAYS
Media covering Travel Alaska's New Alaska Native Cultural Guide reached an audience of 2.51 million - generating a media value of $23,217. Source: Thompson & Co.
TRAVELER SATISFACTION
Visitors to Alaska expressed 90% satisfaction with two of the top three polling categories: "Interactions with locals" and "service/hospitality," while "overall trip" was rated 88%. Source: Destination Analysts
Regional & Community Research
Becoming a member of ATIA opens opportunities to benefit and grow your business or organization and strengthens the industry as a whole. Tourism is a top economic force for Alaska and by joining the broad-based membership of ATIA, you help ensure our industry continues to generate jobs and revenue while providing a thriving future for Alaska.